Power lines collapse on Clearwater Avenue; trapping driver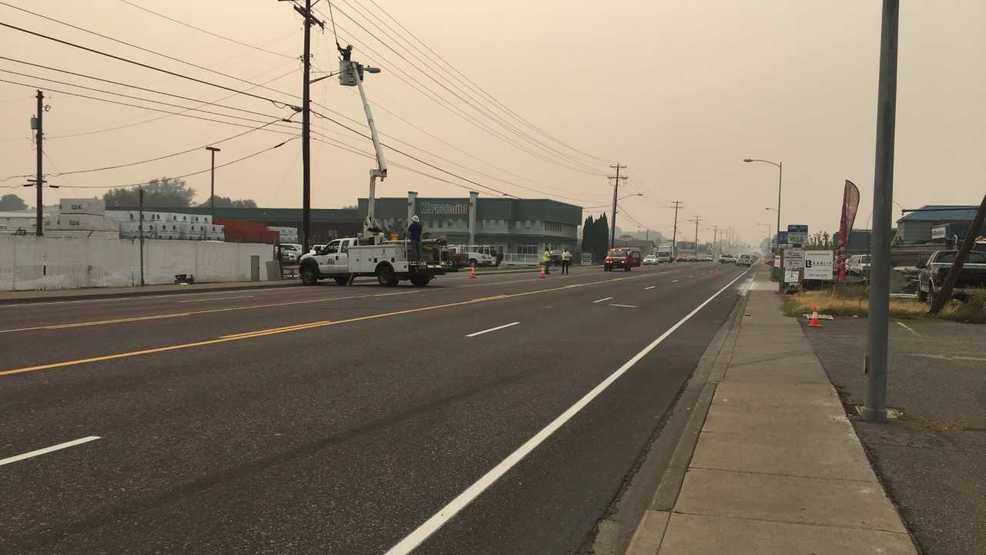 KENNEWICK, Wash. - Roads are completely blocked as Benton PUD is working to repair collapsed power lines that fell in the middle of the road.
Action News went to the scene where PUD officials said power lines strung across the 3900 block of W. Clearwater Avenue collapsed around 3:30 p.m. Wednesday.
Reports said power lines fell on top of a truck as the driver was headed eastbound on Clearwater near Walker's Furniture and Dutch Bros.
Crews asked the driver to stay still in his truck as a means of safety while Benton PUD worked to fix the fallen lines. Fire crews arrived, blocking traffic in the area.
The man was in place for a half hour. He said a construction equipment tractor with a front loader brought a power pole down, causing the wires to collapse.
The incident knocked power out to over 100 Benton PUD customers. Crews worked for several hours before restoring power.
Unmute